SALT LAKE CITY — One person is dead and several other people, including three firefighters, were injured in a fire at a downtown Salt Lake City apartment building early Monday.
Firefighters were sent to an apartment fire at 245 S. 300 East just after 2 a.m. Upon arrival, Salt Lake City Fire Battalion Chief Dan Walker said firefighters found fire coming from a first-floor apartment with flames spreading up the front of the building.
Firefighters also found one person dead and two people with burn injuries, Walker said. The injured were transported to a hospital, one in serious and one in critical condition.
Walker said two firefighters were also injured while fighting the fire, one with a laceration and the other by overexertion. Fire officials later said a third firefighter was injured, rolling his ankle while fighting the fire. All firefighters were in good condition Monday night.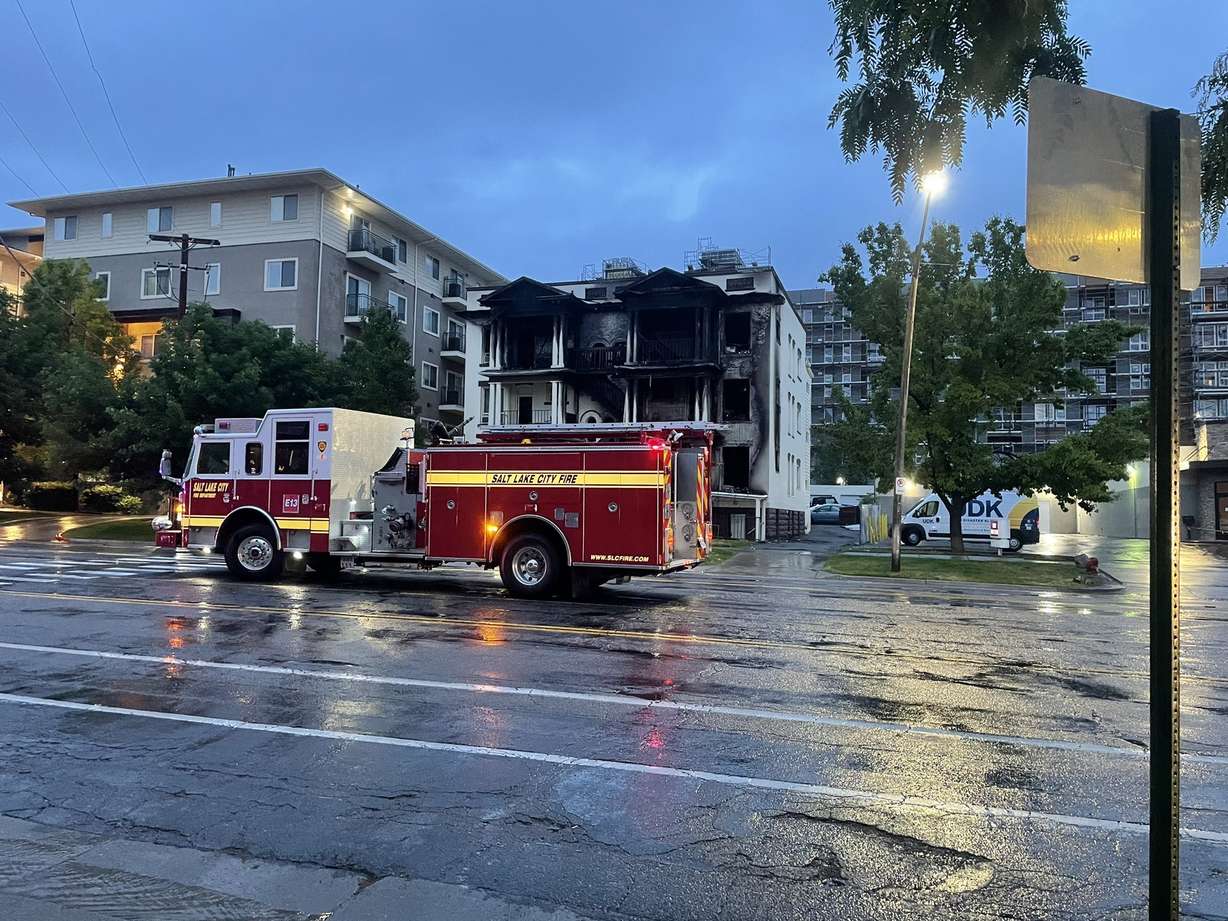 Neighbors told KSL-TV that they thought there was some type of explosion or loud noise prior to the fire, some saying it may have been an oxygen tank. Walker said an explosion was possible, but fire crews won't know for sure what caused the fire until they can do some further investigation.
Around 8:30 a.m., the fire department tweeted that the fire was out, but investigators were still working to identify the cause of the fire.
In all, people from 13 apartments have been displaced, Walker said, and the Red Cross was assisting them with their needs.
The name of the person who died was not released Monday.