For the full story click here.
The scariest drug you have never heard of is making its way to our region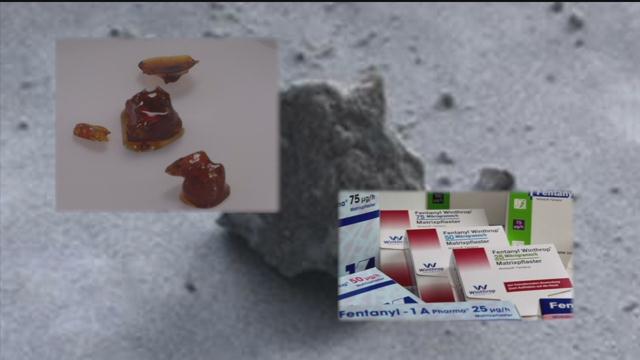 MONTANA –
91 people die every day in this country because of opioid overdoses.
It's a group of drugs that includes everything from heroin to prescription pain killers to elephant tranquilizers.
Now drug dealers are making a deadly mixture of these drugs that's being called "gray death."
It's so strong you don't have to take it to be at risk.
Gray death is a deadly new drug that puts first responders at risk.
Mel Holtz, Firefighter Paramedic at Frenchtown Rural Fire, knew he wanted to be a firefighter when he was just a kid.
"Once I started early on I just kind of got hooked and I've been helping out ever since," said Holtz.
Now, he has logged 14 years as a first responder and his department takes about 700 calls a year, everything from fires to traffic accidents and medical calls.
In a training exercise, Holtz and his team worked on another firefighter for a drug-related incident.
Holtz said that in the field they're seeing more patients who are dealing with real overdoses.
"You know from when I started fourteen years ago the calls have changed. The drug-use has seen an uptick," said Holtz.
James McCubbin, Deputy Missoula County Attorney, also talked about scary new drug that's putting these first responders at risk.
"Well I guess bottom line my concern is that it is going to kill people," said McCubbin.
McCubbin is in the process of prosecuting his first case dealing with gray death, a dangerous mix of drugs including heroin and some form of other opioid like fentanyl or carfentanil, a drug so strong it's used as an elephant tranquilizer.
Scott Larson at the Montana State Crime lab said that they have dealt with about a dozen cases in the last two years.
"You never really know what you are getting with this," said Larson.
Even for scientists like Larson, it is extremely difficult to identify and extremely dangerous.
And it's not just addicts who need to worry about this drug because it is so strong that it can be absorbed through the skin or even through the air.
Something as simple as washing your hands could put you at risk.
"So if there is a drug user with fentanyl in a public restroom or something like that. A small child can go in and just put their hand on the sink and overdose," said McCubbin.
First responders are at especially high risk.
A police officer in Ohio recently overdosed when trace amounts of gray death got on his uniform.
Missoula Police Detective Eddie McLean said that departments across the region are changing their policies to keep their officers from accidentally overdosing.
"It's scary enough to us that we are requesting our officers to not conduct field tests on it," said Detective McLean.
And even small departments are stocking up on narcan, a nasal spray that counteracts the effects of an opioid overdose.
It's a last line defense to make sure first responders like Mel make it home safe to their families.
Gray death is linked to more than a dozen deaths in Georgia and is suspected in deaths in Alabama and Ohio.
We called investigators in our region and so far it's only appeared at the Montana State Crime Lab.